Guide to Methadone Clinics
Methadone clinics use this drug substance to treat addiction to opioids. It's an opioid agonist used for opioid maintenance therapy and chronic pain management.
Methadone functions by altering pain pathways in the brain and nervous system. Special centers with trained personnel use methadone to treat opioid addiction. These centers, often referred to as methadone clinics, have an organized structure to ensure the proper treatment of addiction victims.
However, not all methadone centers provide the same type of services. Some methadone clinics provide better services than others. In this article, we'll be discussing everything you need to know about methadone clinics — from what happens at a methadone clinic to choosing the best one.
Methadone Clinic: All You Need to Know
Opioid addiction poses a great threat as it messes with your physical and mental health. Keeping up with an opioid habit is expensive. Consequently, the effects of opioid addiction also extend to the victim's finances.
Thankfully, methadone clinics exist to help patients recover from an opioid problem. It's not uncommon to find opioid addicts that are oblivious of their addiction. Most times, it's family and friends that take up the task of enrolling them for treatment.
For loved ones wondering whether or not a close family member requires attention from a methadone clinic, here are key indicators:
Constipation
Hyperalgesia
Nausea
Slurred speech
Physical dependence, which is the most common sign of opioid addiction
Loss of appetite
During a program at a methadone clinic, a specialist will administer methadone to manage patient addiction.
Assessments at a Methadone Clinic
Just like other centers, methadone clinics have a series of tests they conduct before commencing treatments.
Medical history
Staff must know any underlying conditions before treatment. With this, they can give you the right methadone dosage without accidental overdose.
It's best to be open and honest about your medical history with staff at a methadone clinic. If you're on depressants or any other medication, be sure to provide the information.
Demographic information
(Age, sex, date of birth)
Risk assessment
Risk assessment includes discussions about suicide, violent episodes and allergies.
Psychiatric assessment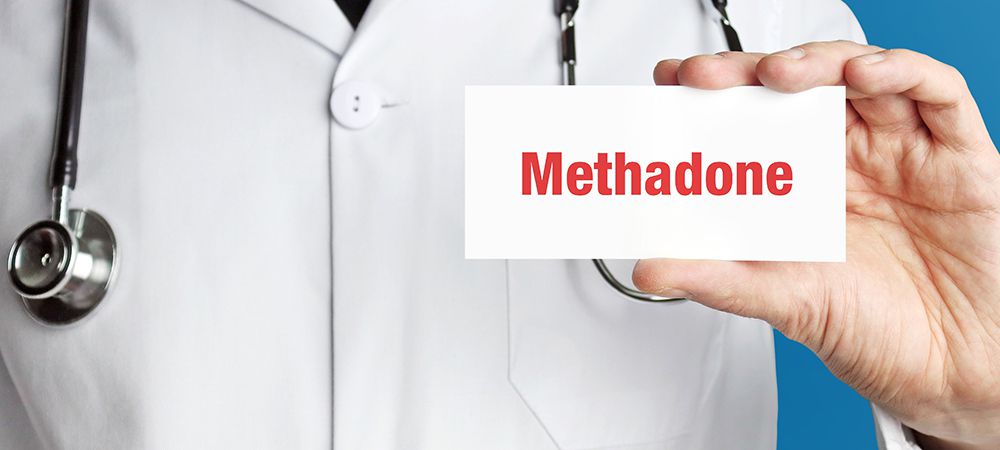 Psychiatric evaluation is necessary to identify any underlying mental health conditions like depression, anxiety or psychosis.
History of withdrawal symptoms
It's critical to provide accurate information to the staff of the clinic. Failure to do so can lead to an overdose of methadone.
Types of Methadone Programs
After the assessment, you can enrol in a treatment program. Depending on the doctor's recommendation, you can enroll in an inpatient or an outpatient methadone program.
In-Patient Program
During an in-patient program, patients are in a confined environment receiving treatment 24-hours a day. This program is for patients with severe cases of addiction.
In-patient methadone programs allow staff to monitor your recovery process. You're under a supervised environment with professionals on standby for any emergency.
The staff will also monitor your diet, medications and involve you in activities that will aid your recovery. Common activities to expect during in-patient methadone programs are:
Meditation
Yoga
Self-reflection
Group sessions
Individual sessions
Gyming
All of these activities aim at keeping patients distracted while working on recovery. Also important to note is the proper management of withdrawal symptoms during in-patient programs.
Out-Patient programs
Outpatient programs are different from in-patient programs in several ways. In outpatient programs, patients choose specific days to return for check-ups. These days can be daily, weekly, or monthly depending on your agreement with your doctor.
Unlike an in-patient program, outpatient programs are more affordable. Their affordability is due to the exclusion of feeding and accommodation fees.
Although outpatient programs are not as effective as in-patient programs, they offer affordability and recovery simultaneously. Often, we tell patients the choice of which treatment program to enrol for is solely on the doctor.
What does a typical day in a methadone clinic look like?
Against popular opinion, methadone clinics are not rigid as people present them. It's not just about using methadone under supervision. In addition to administering methadone, your specialist will place you on a treatment regimen that boosts your recovery.
You'll start your day with an exercise routine, after which you'll have breakfast. You then attend sessions that can last for about two to three hours. In a day, you can have up to three sessions.
You can take naps for afternoon sessions or engage in meditation. The evening sessions are usually for visitations, but not all centres allow families to visit. The reason for this is to prevent relapses as families can be triggers. Other triggers can include friends, songs or even objects.
Asides from your families, other support groups sometimes have access to methadone clinics. These groups are usually non-governmental and comprise former addicts who attained sobriety.
Experts say patients speaking with people who have gained sobriety motivates them to continue treatment. In groups, addicts discuss their challenges with one another. Experts also say this helps lighten their burdens. This is what a typical day in a methadone clinic is like.
Related Article: What Happens During Opioid Addiction Rehab
A Guide to Choosing a Methadone Clinic
Your choice of methadone clinic can affect the results of your treatment program. Therefore, it's best to consider every side of the equation before making a decision.
Here's what you need to do:
Location
The first point of call on our guide to choosing a methadone clinic is the clinic's location. It's the first factor the average person considers before choosing a methadone clinic. The location does not only affect your choice of the clinic but the cost of treatment.
For instance, methadone clinics in areas close to beaches are more expensive than those in the city. Also, methadone clinics in places with a high cost of living are more expensive than in other areas. This is how location affects the cost of addiction treatment.
The location of a methadone clinic is also dependent on the type of treatment program. For example, patients prefer clinics farther away from home if enrolling for an in-patient program. On the other hand, out-patients prefer nearby clinics for their convenience.
Another reason you should consider your clinic's location is for the assessment stage. Before enrolment, you'll be having a series of tests that can span a week or more. Each of these tests will happen daily and can be stressful. We'll advise you to pick a closer clinic than a father one.
Accreditation
Using an accredited methadone clinic doesn't only guarantee long-term recovery but safe recovery.
Before picking a methadone clinic, you must check its accreditation status. You can check its accreditation status on the internet or inquire about them around the area.
The best methadone clinics in Vancouver have accreditation from the Commission on the Accreditation of Rehabilitation Facilities (CARF). It means that experts have certified the validity of the quality of care and service of that clinic.
Even down to their staff and facilities, such clinics have standard facilities for your long-term recovery. Although several people downplay checking their clinic's accreditation status, you must check on it before choosing a suitable program.
Quality of Staff
Opioid addiction treatment is beyond having staff that administer drugs adequately. A good methadone clinic must have staff that earn the trust of their patients, as this is an important aspect of treatment. Experts say patients prefer staff who are friendlier and will easily take medication from these staff.
Type of Payment Options
This is especially important if your insurance covers the cost of methadone rehab. A tip to choosing a methadone clinic is picking one with insurance payment in their payment options.
Methadone clinics without insurance as a payment option cost more for treatment. Likewise, you should explore your insurance coverage and the extent of services it'll cover.
Patient Testimonials
Another effective tip in our guide to choosing a methadone clinic is checking for previous patient testimonials. If the clinic is good, there should be proof of its credibility. How do you know a credible methadone clinic? Check for reviews.
Methadone clinics do not only aim at quick recovery but complete recovery from opioids. Long-term recovery is the hallmark of a good methadone clinic.
A good methadone clinic offers post-treatment for patients after their treatment program. They do this to monitor patient recovery and to prevent relapse. To check for patients testimonials, you can enquire or request reviews from your clinic.
Cost
The cost of a methadone program differs from clinic to clinic. Some clinics charge more than others. The reason for the varying cost of methadone clinics borders on several factors. Some of these factors are:
Type of Rehab
There are generally two types of rehab.
Government-owned rehabs are the most common type of rehab as they are more affordable. They differ from privately-owned rehabs in the kind of services they offer.
Government-owned rehab offers one-size-fits-all services, which are different from the specialized services offered in privately-owned rehabs. So, considering your budget, a government-owned rehab can be a better option too.
Private individuals usually own Privately-owned rehabs. For this reason, when you compare facilities in private programs with standard scale government-owned rehabs, the former ranks higher on the standard scale.
A privately-owned rehab offers special services and special sessions for patients that need them. They offer better accommodation and better treatment than other types of rehabs. It's for this reason that privately-owned rehabs are more expensive than government-owned rehabs.
Length of Program
Averagely, a treatment program lasts for 30-days. However, patients can spend more days at the clinic. Program length varies between 30-days to 90-days, and it's dependent on the severity of your addiction. As you'll expect, the cost of a 30-day program is different from the cost of a 90-day program.
Additional amenities
Your addiction treatment may require you to enrol for special sessions. If your insurance coverage doesn't extend to these sessions, you may pay for these sessions yourself.
Related Article: Opioids: The Cause of Deadly Addiction Crisis But Still Necessary
To Wrap It Up
Here, you have it, a guide to choosing a methadone clinic. Choosing a methadone clinic isn't a challenging task, as this article discusses tips for choosing a methadone clinic in Vancouver.
In our guide to choosing a methadone clinic, we discuss the importance of considering your location before choosing a clinic.
Also, we discuss how location affects treatment cost. Depending on your type of program, farther clinics cost more than clinics that are nearby. Likewise, privately-owned clinics may cost more than government-owned clinics.
Asides from the location, we emphasized the consideration of a clinic's credibility before choosing it. We don't play down on the importance of choosing an accredited clinic. An accredited methadone clinic has proficient staff and facilities to aid your recovery process.
Or you can connect with an addiction centre that ticks all the boxes. Here at Inspire Change Wellness Rehab Vancouver, we offer comprehensive methadone programs that'll put you on the path to complete recovery. Get in touch with us today!